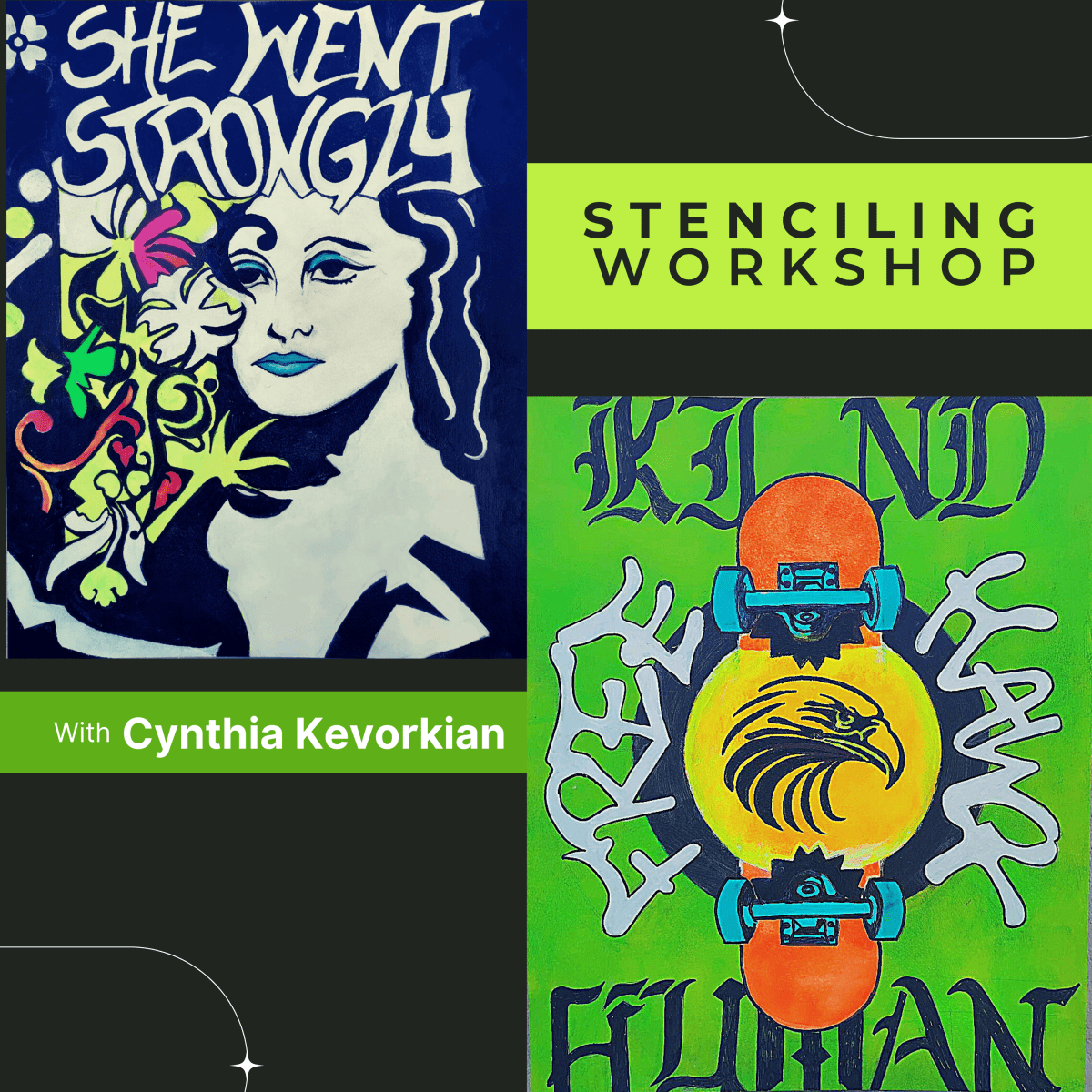 2-DAY WORKSHOP: Stencil Workshop 101 - June 10 & 17
WHERE: Art Center Morro Bay, 835 Main Street, Morro Bay, CA
DATES: June 10 and 17
TIME: 12:30 to 2:30 pm (each class)
CLASS DESCRIPTION: This beginning stencil workshop incorporates stenciling, painting, and drawing. Students will learn how to modify an image to a stencil form and how art can be created by using inexpensive materials. Students will need to bring a simple sketch or an image to the class. Materials provided by the instructor are paint, paper, brushes, rollers, and sponges.
Participants should be between 14-18 years old.
ABOUT THE INSTRUCTOR: Cynthia Kevorkian was a professional graphic artist and currently she paints and exhibits her work in various locations. She has worked with teens throughout her life and enjoys their unique and creative ideas.
LIST OF MATERIALS NEEDED: Participants must bring to the workshop an image that represents who they are and a related word that describes themselves. The image and word must fit on a 9" x 12" surface. They must bring two sharpies (one medium and one fine point), a pencil and large eraser, a ruler, and an Exacto knife.
A minimum of 3 and maximum of 7 students will be attending this class.
#mbaaworkshops