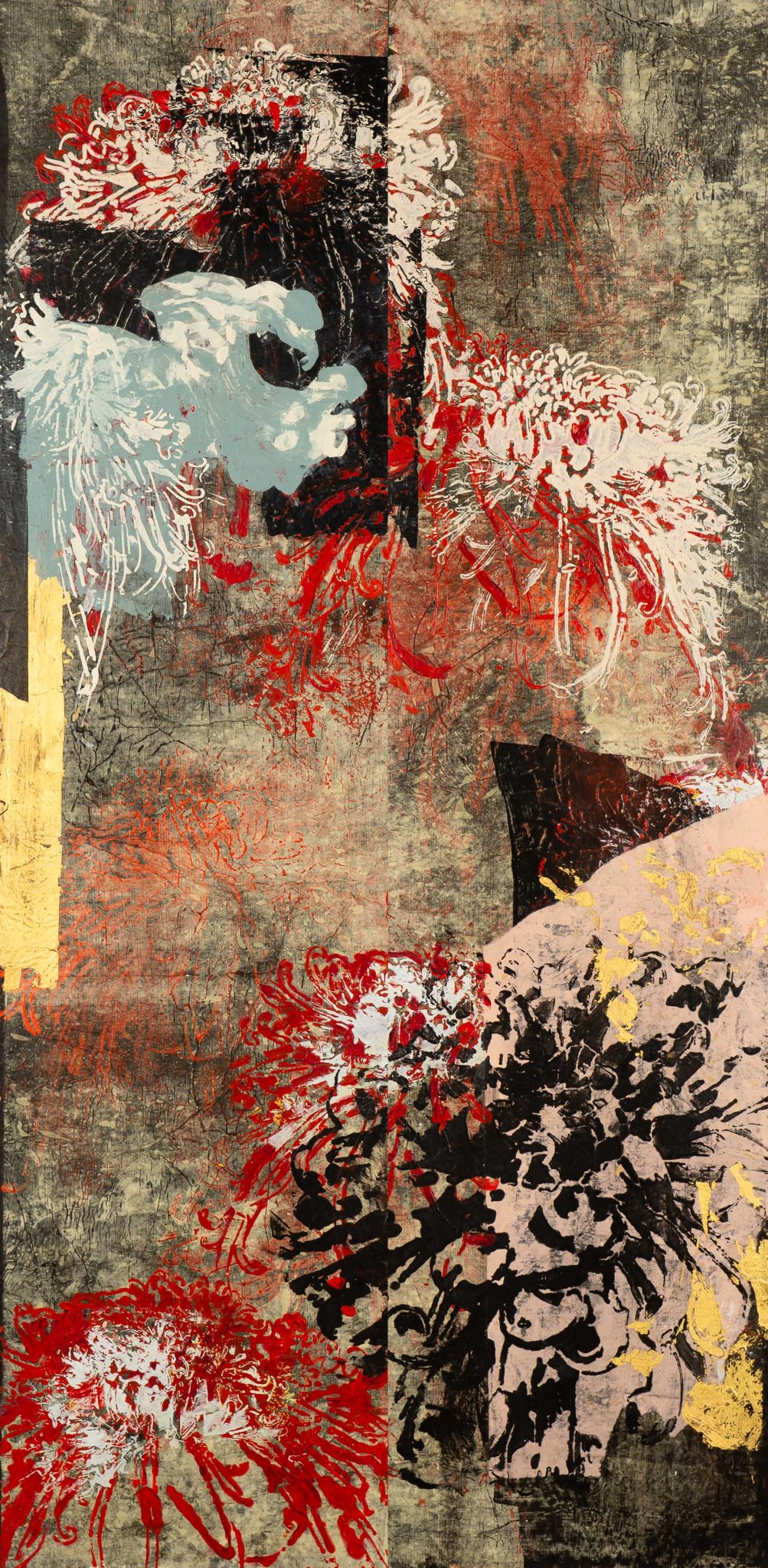 A Sense of Place
Whether a world traveler or a homebody, a sense of place naturally finds its way into our painting. Social isolation has allowed us to consider our internal space more than ever. In this workshop we examine the concept of "place" by painting the essence of landscape - both internal and external. You will practice abstract acrylic painting techniques that are connected to the spirit in nature. Abstract painting is often misconstrued as an unrecognizable style of painting where no standard rules of perspective, color theory, or composition exist. We will dispel that myth.
Venture with us into the realm of self-expression by learning to harness nature's energy and direct it onto the canvas. We begin by demonstrating techniques that get you in touch with your surroundings. And we'll also identify how "place" is sensed, perceived, and then translate into abstract painting.
Instruction includes demonstrations in basic and advanced techniques including painting with rust to create the patina of age, sumi ink, and Stabillo pencils, along with create expressive mark making, handmade stenciling, and collage to create patterns.  The results are alive, authentic, and exhilarating.
Unveil the mysteries of abstraction by practicing techniques in form, rhythm and motion. Each student receives individual instruction and group critique.
Diane Williams and Chuck Potter hold Master of Fine Arts degrees in Studio Art and Consciousness from John F Kennedy University in Berkeley, CA.  They studied at the University of Hangzhou China, incorporating calligraphy, traditional Chinese landscape painting and Chinese medicine with western art practices.
Their studios are in Crockett, CA. (Sugar City I AN I Studio) Benicia, CA. (I AN I Studio), and Greenville, CA. (Diamond I AN I Studio). They teach in their Benicia studio, and at their mountain retreat in Greenville. They offer destination workshops in places such as Whidbey Island, WA; Morro Bay, CA; Gualala, CA, and Marin MOCA, CA. Diane and Chuck have produced video workshop series with Jen Tough Gallery of Santa Fe and have an ongoing Zoom workshops.
Their works can be found in corporate, public, and personal collections nationally and worldwide.
This workshop is appropriate for all levels. A materials list and workshop agenda will be sent out to students upon registration.
WHAT: A SENSE OF PLACE
WHEN: July 16-17, 2022.
TIME: 10am – 4pm
WHERE: Art Center Morro Bay, 835 Main Street, CA 93442
COST: Members $225.  Non Members $235.
Space is limited, make your reservation soon!
Students may be asked to wear a mask.
Cancellations are fully refundable up to 7 days before workshop