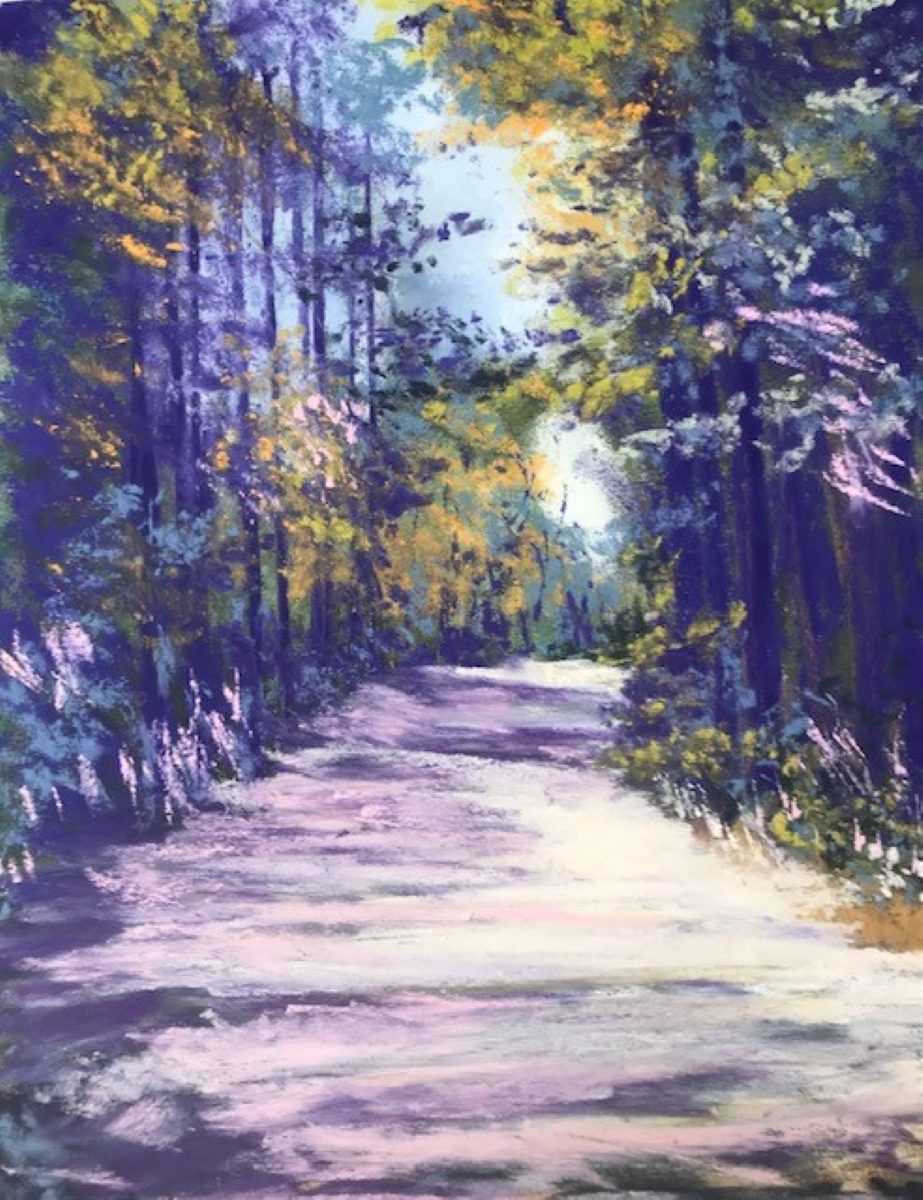 Capturing the Essence of Nature - Pastel Workshop with Greg Trombly, March 24, 25 & 26, 1-4pm
3-DAY WORKSHOP - MARCH 24, 25 & 26, 2023, 1-4pm
Art Center Morro Bay is happy to present a 3-day, soft pastel workshop with award- winning artist Greg Trombly. Focusing on basic composition, drawing techniques, color and value, this course is designed to provide hands-on guidance to students in a relaxed atmosphere. Students will learn how to incorporate contrasting shadows cast from sunlit skies along various rocky shorelines, to fields dotted with floral wonder. Trombly will provide an introduction to pastels, surface varieties and how to choose subject matter, with a short demonstration to begin each day.
Students are encouraged to bring a reference photo of a flowery field, a sunset and/or shoreline, for these classes. Images are available upon request. This workshop is designed for beginner to advanced.
About the instructor:
Greg Trombly holds undergraduate and graduate degrees in Education from State University of New York at Oswego and State University of New York at Albany.  In addition, he holds a PhD in the Cultural Foundations of Education from Union Institute and University, Cincinnati, Ohio. Greg has been an educator and administrator for the public school system and at the university level. He has continued art education by participating in workshops from acclaimed artists such as Terri Ludwig and Daniel Greene.  He exhibits artwork in New York, and his artwork is held in private collections throughout the country.
Image is copyrighted and courtesy of Greg Trombly.
Greg Trombly will be giving a free demonstration of pastel on March 13, 2023, 3-5pm at Art Center Morro Bay. If you're not sure if this workshop is for you, get a free introduction by attending this exciting demo!
COST: $165 Members; $175 Non-Members for the 3-day workshop.
WHERE: Art Center Morro Bay, 835 Main Street, Morro Bay, CA
WHEN: 3-day workshop, March, 24, 25 & 26, 2023, 1-4pm
PRE-REGISTER: Reserve your space online: https://artcentermorrobay.org/index.php/shop/ CONTACT: 805-772-2504 or www.artcentermorrobay.org Registrations may be refunded up to 7 days before workshop.