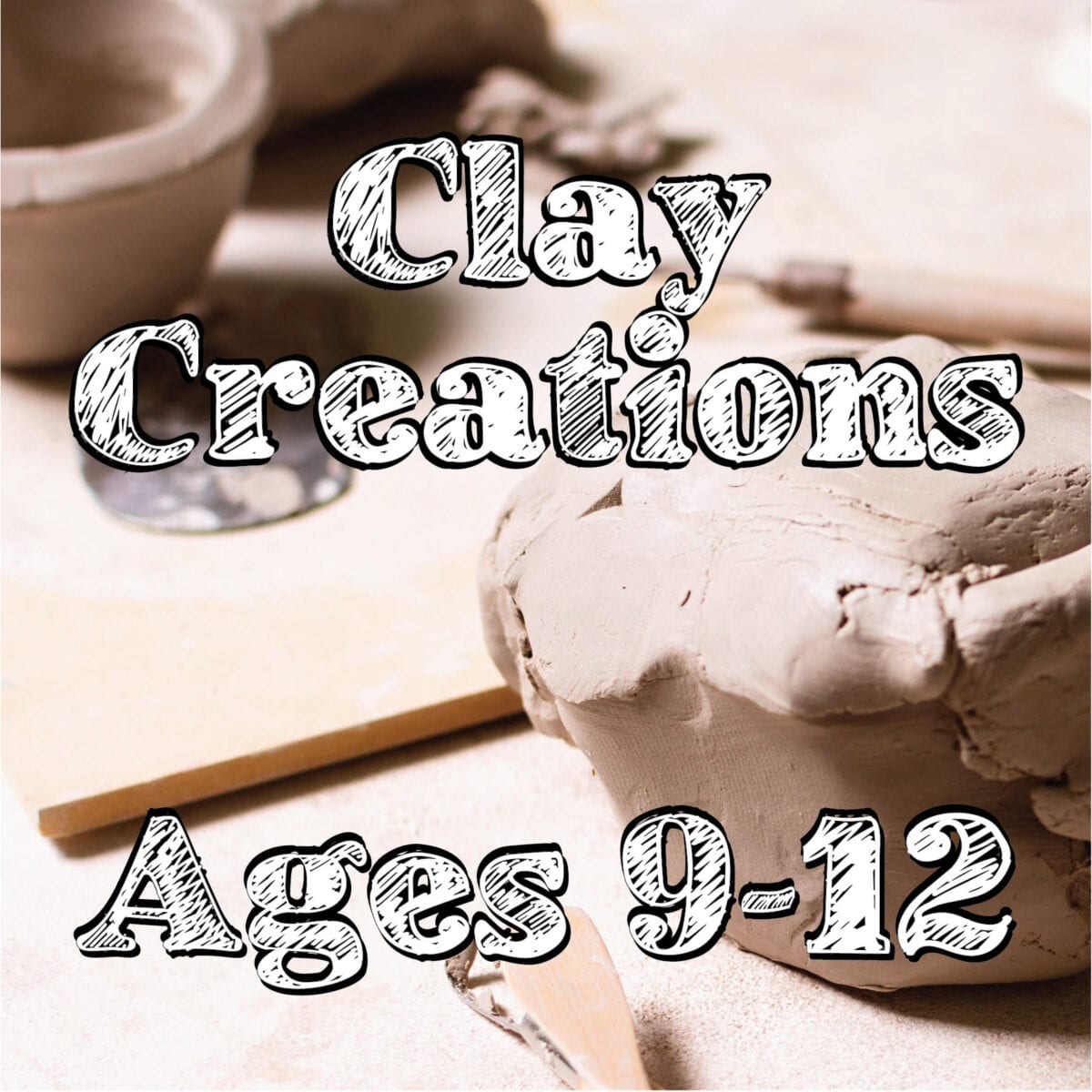 CHILDREN'S SUMMER ART – CREATING WITH CLAY, (4) DAY WORKSHOP, August 8/3, 8/5, 8/10 & 8/12 –3rd-6th 1-4pm 
3rd-6th 1-4pm  
Brooke Deegan is a university student studying graphic design, physical arts and psychology. She has a passion for working with people and hopes to continue her education with a Master's Degree in art therapy.
During the first week, we will be using natural air-dry clay to learn different methods of hand-building while making several ceramic pieces.  Week two, when our pottery is dry, we will complete the projects with permanent acrylic paint.
In addition to clay, students will use a variety of other materials to create art inspired by Native American cultures, including design based on traditional Lakota design and techniques.  Students will learn about the colors used and what they represent to the culture.
The clay will be sealed by our instructor and ready for pick up after 8/14 (during normal Art Center gallery hours).
WHEN: (4) DAYS, August 8/3, 8/5, 8/10 & 8/12 - 4 days/$80  (TUESDAY'S AND THURSDAY'S)
WHERE: Art Center Morro Bay, Activities Room, 835 Main St, Morro Bay, CA 93442
COST: $80.00,  (4) day workshop
CONTACT: www.artcentermorrobay.org or 805-772-2504
Preregistration is required: For more information, please contact Art Center Morro Bay (805) 772-2504 or online:artcentermorrobay.org/index.php/shop/
Refunds are provided up to 3 days before the beginning of class week. Class programs are designed as age appropriate, however, bringing closely aged children together in either class is OK. Per California State and local mandates, facial coverings for children is still being observed and we ask that adults stay with children who have not finished kindergarten.