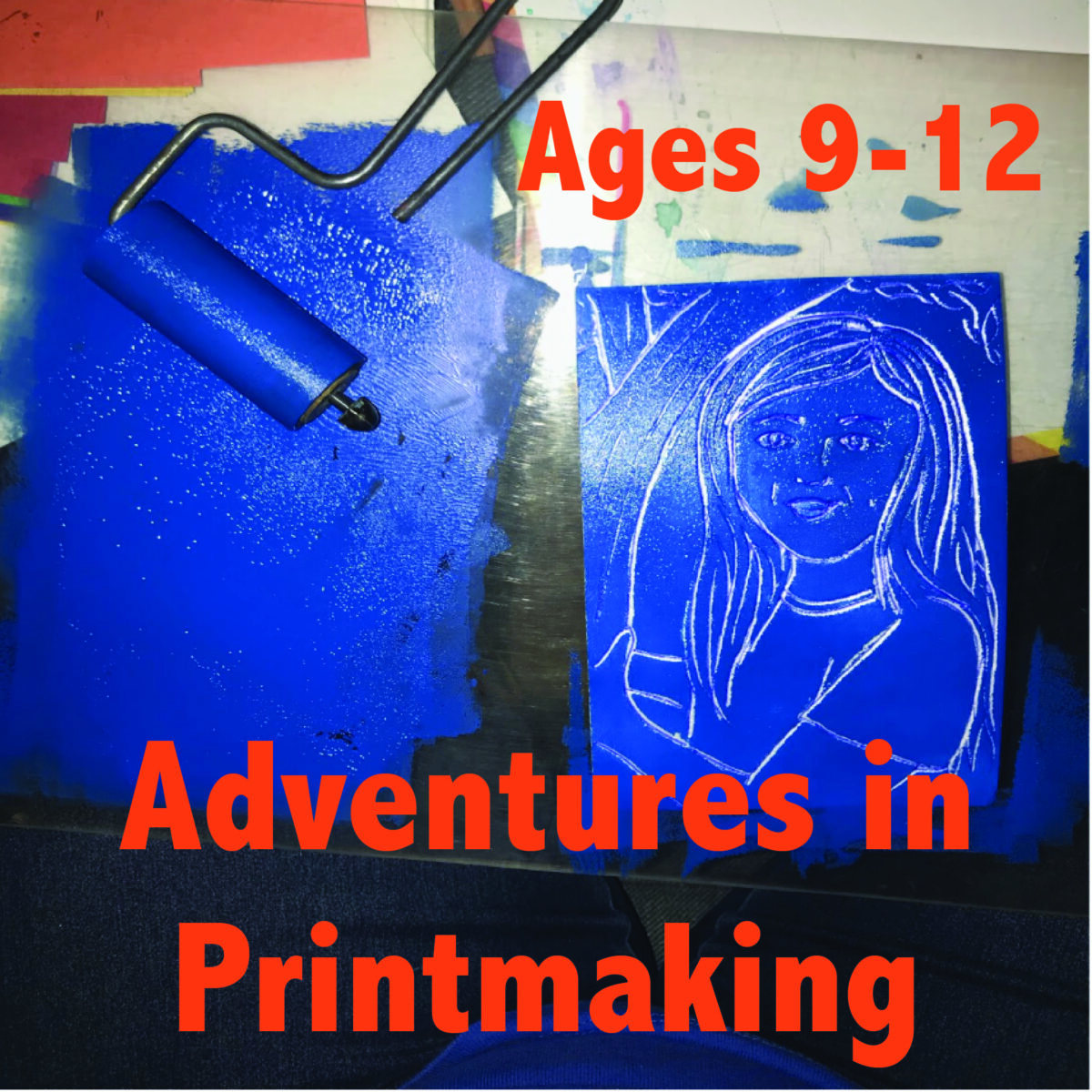 CHILDREN'S SUMMER ART - JULY 20 & JULY 22 - 3rd-6th Graders 1pm – 4pm
3rd-6th Graders 1pm – 4pm
Shannon Larson is a credentialed elementary art instructor with over ten years of experience teaching in an art center and public schools.  After 4 years on staff at a charter school in the Central Valley, she is now working with the non-profit organization Children's Creative Project, a program of the Santa Barbara County Education Office.  Traveling to schools throughout San Luis Obispo county, she brings "Art on a Cart" to K-6 classrooms as well as after school enrichment for the Migrant Education Program.  Shannon strives to encourage curiosity, build self-esteem, and motivate students to explore the world through art!
Are you ready to get messy? We will experiment with printmaking techniques that are sure to make a big impression! Students will learn about the pop art style of Andy Warhol and create a series of their own relief prints. We will also try Gyotaku, a traditional form of Japanese fish printing with real fish (rubber fish forms are also available!).
WHAT: Adventures in Printmaking
WHEN: JULY 20 &  JULY 22  (TUESDAY AND THURSDAY)
WHERE: Art Center Morro Bay, Activities Room, 835 Main St, Morro Bay, CA 93442
TIMES: 3rd-6th Graders 1pm – 4pm
COST: $40.00 PER WEEK (TUESDAY AND THURSDAY)
CONTACT: www.artcentermorrobay.org or 805-772-2504
Preregistration is required: For more information, please contact Art Center Morro Bay (805) 772-2504 or online:artcentermorrobay.org/index.php/shop/
Refunds are provided up to 3 days before the beginning of class week. Class programs are designed as age appropriate, however, bringing closely aged children together in eitherclass is OK. Parents are asked to stay with children 7 years or younger. Per California State and SLO County mandates, facial coverings and social distancing will be observed.