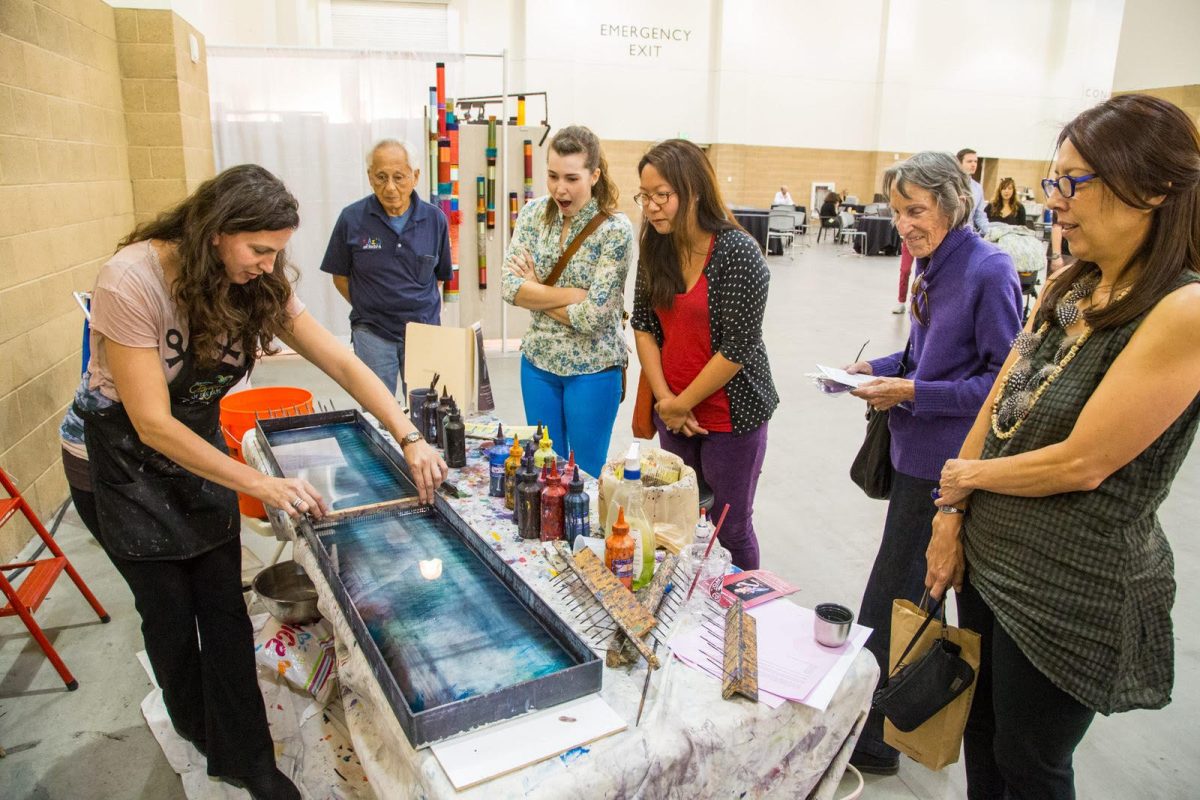 Dyeing Silk Scarves with Sharon Gellerman - May 20, 2023, 1-4pm
Morro Bay Art Association is proud to present a workshop, Dyeing Silk Scarves with Sharon Gellerman.
Sharon Gellerman is a local artist who creates one-of-a-kind, hand-marbled, silk scarves and silk tallits.  Sharon has a fresh and modern interpretation of the classical art of marbling on fabric. Through experimentation with color, technique and dye, she has refined her style and designs.
Her sense of art has been greatly influenced by memories of Israel and her love of the California Coast.  These elements are reflected in the intricate patterns and vibrant colors of her textile designs.  These complex designs and skillful use of color make each scarf or tallit a unique and wearable piece of art.
Marbled silk scarves are made by layering colorful dyes onto a solution of water and cellulose. This process allows the dyes to float above the liquid. Using custom made combs or rakes, the layers of color are then manipulated into unique designs. When the fabric is placed on top of the composition and absorbs the dye colors, it transfers onto the silk scarf, creating the marbling affect.
If you've ever wanted to make your own hand-dyed silk scarf or just want to see how it's done, this is the workshop for you.
WHAT:  Marbled Silk Scarves
WHEN: May 20, 2023, 1-4pm
COST: $65. MBAA members - $75. non-members
WHERE: Art Center Morro Bay, 835 Main Street, Morro Bay, CA 93442
CONTACT: www.artcentermorrobay.org or 805-772-2504
PRE-REGISTRATION REQUIRED, May cancel registration up to 7 days of scheduled workshop for full refund.