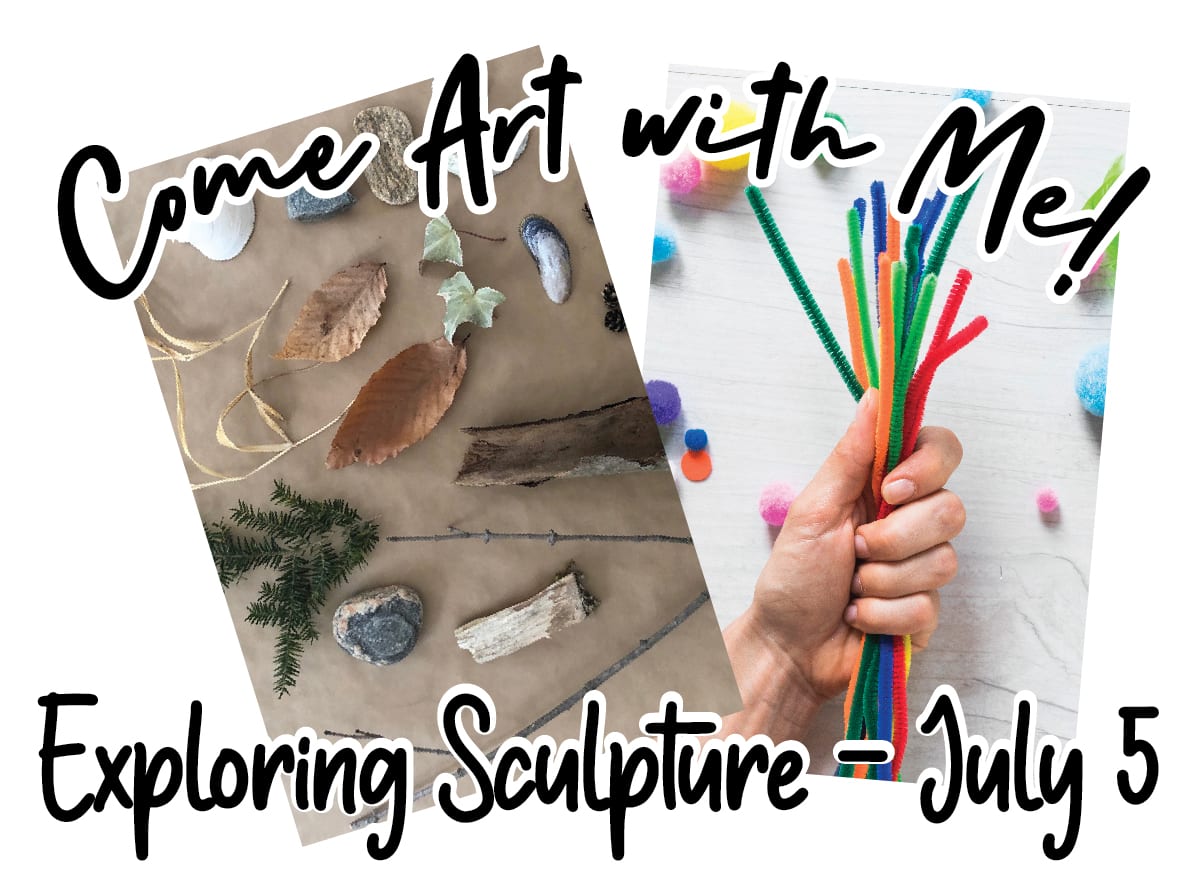 Exploring Sculpture - Monday, July 5 - Pre-K ages 3-5, 9:30am -11 am
Come Art with Me!  
Storytelling to inspire a process art activity perfect for you and your 3 to 5 year old with Judy Berk.  Art helps young children develop their gross and fine motor skills and fosters creative thinking and self-confidence.  Judy has over 40 plus years in Early Childhood Education (ECE) as a classroom teacher, Director of SLO County ECE programs, part time ECE Instructor at Cuesta college and a California Preschool Instructional Network trainer and consultant. Her passion is working with young children and instilling a " life long love of reading" through storytelling.
Exploring Sculpture - Monday, July 5, 9:30-11 am
Reading Have Fun, Molly Lou Melon by Patty Lovell will inspire us the create sculptural works of art.  We will take a short nature excursion to find treasures. We want to work with recycled materials for our 3-D creations. 
This class is designed for Children accompanied by a parent.
WHAT: COME ART WITH ME - EXPLORING SCULPTURE
WHEN: July 5, (Monday) 9:30am - 11am 
WHERE: Art Center Morro Bay, Activities Room, 835 Main St, Morro Bay, CA 93442
AGES: Pre-K (3-5) with parents  
CONTACT: www.artcentermorrobay.org or 805-772-2504
Preregistration is required: For more information, please contact Art Center Morro Bay (805) 772-2504 or online:artcentermorrobay.org/index.php/shop/
Refunds are provided up to 3 days before the beginning of class week. Class programs are designed as age appropriate, however, bringing closely aged children together in this class is OK. Parents are asked to stay with children 7 years or younger. Per California State and SLO County mandates, facial coverings and social distancing will be observed.