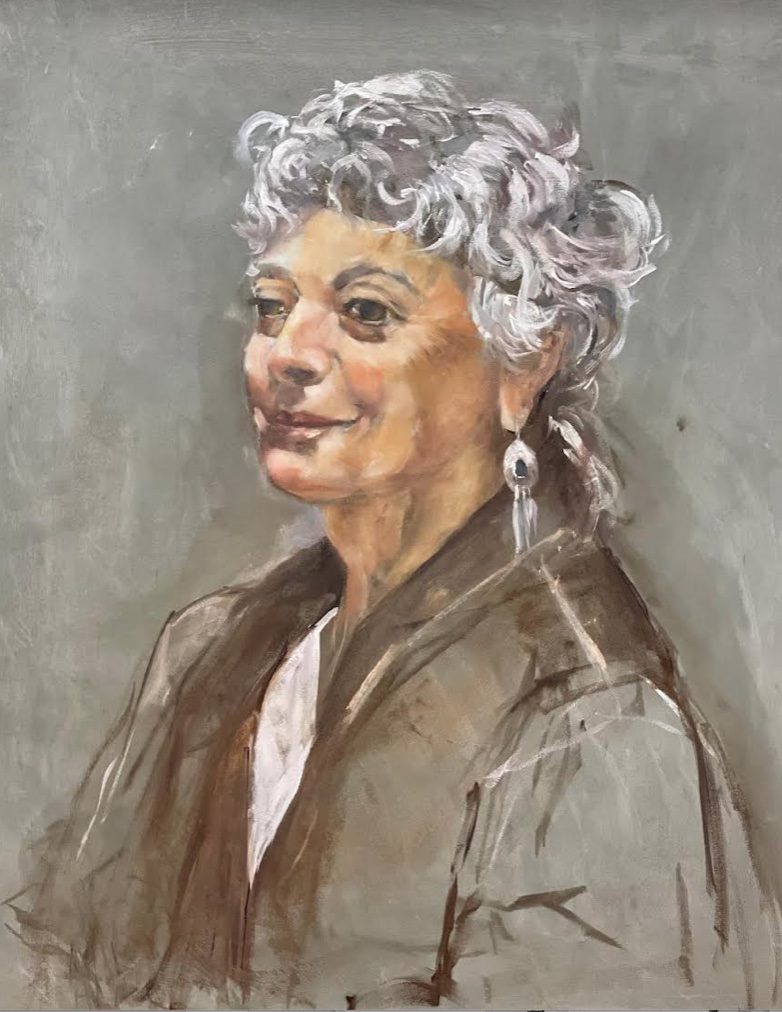 Faces of Morro Bay, Thursday evenings -
Art Center Morro By is proud to present a portrait workshop in your choice of medium with a live model from the Morro Bay community. This fun workshop will feature interesting key people from the beautiful town of Morro Bay. Each session is 3 hours long with the model in one pose for two 3-hour sessions. Workshop designed for beginning to professional artists who creatively pursue the art of independently drawing or painting with a clothed, live model. We will offer this workshop again in March with the goal of a final art show later in the year.
Each workshop will feature a live model and is designed to take place over (2) Thursday evenings.
About Instructors:  This is not an instructor led course but facilitated by the Morro Bay Art Association, Adult Education Director, Kirsti Wothe and Anne Fraker. Kirsti is an art educator and artist who enjoys painting portraits and abstracts. Kirsti earned a BFA from Texas A&M, Kingsville, a teaching credential from Fresno Pacific University and works with all art mediums. Anne is a professional artist and a resident of Morro Bay who enjoys painting portraits and landscapes. Her favorite medium is oil.
Image courtesy of Anne Fraker
COST: Members $60. Non-Members $80. for one of these 2-day workshops.
WHERE: Art Center Morro Bay, 835 Main Street, Morro Bay, CA
WHEN: (2) Thursday's, Jan. 20 & 27;  Feb 3 & 10;  Feb 17 & 24, 2022
TIME: 5:00 PM - 8:00PM
PRE-REGISTER: Reserve your space online: https://artcentermorrobay.org/index.php/shop/
May cancel registration up to 7 days of scheduled workshop for full refund. All attendees must wear a mask and show proof of Covid Vaccine at the first day of class.
CONTACT: 805-772-2504 or www.artcentermorrobay.org
MATERIALS:  A canvas will be provided. Each artist will need to bring their own painting and drawing materials.