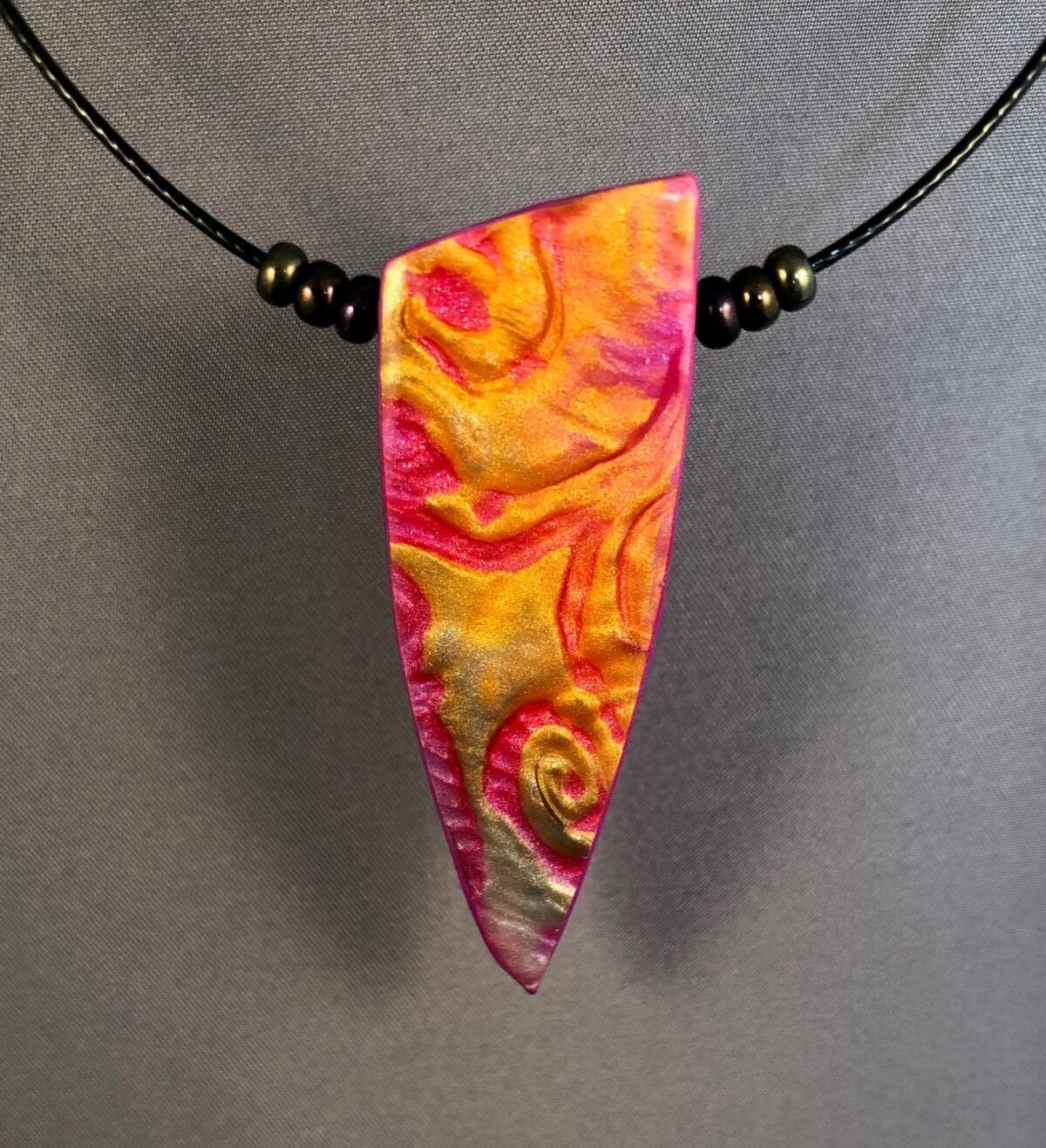 AUGUST 28, 2021 - Polymer Clay Jewelry Making
IN-PERSON WORKSHOP
Morro Bay Art Association is proud to present a ½ day workshop, Introduction to Polymer Clay Jewelry Making with artist Jane Morgan.
In this fun and informative class, you will learn a variety of polymer clay techniques to create stunning one of a kind pieces of jewelry. We will cover the basics of using this incredibly versatile material.  You will learn how to create gradient blends of color, how to make custom colors, how to use stamps and household items to create texture and depth in the clay.  Jane will demonstrate how mica powder can add interest to your piece as well as incorporating beads and other elements.  She will explain tips and techniques to drilling holes, sanding and buffing, and resin as a surface treatment.  There'll be plenty of time for you to create, ask questions, and most importantly, have fun!
Jane is an engineer, sociologist, and educator by training and has been creative all her life.  Her polymer clay work has been praised by nationally known polymer clay artists and varies from precise technical work to organically inspired pieces. Jane loves to create and teach; she finds peace in the creative process. Along with polymer clay, Jane has exhibited fused glass art locally in shows and at the SLO Art Museum, Studios on the Park.
WHAT: Polymer Clay Jewelry Making
WHEN: AUGUST 28, 2021 – 1pm-4pm
WHERE: Art Center Morro Bay, 835 Main St. Morro Bay, CA 93442
COST: $50. MBAA Members $55. Non-Members
$5. Materials fee paid to instructor the night of the workshop
CONTACT: Art Center Morro Bay (805) 772-2504, www.artcentermorrobay.org
Pre-registration is required:
Register Online: www.artcentermorrobay.org
Refunds for cancellations up to 7 days before workshop