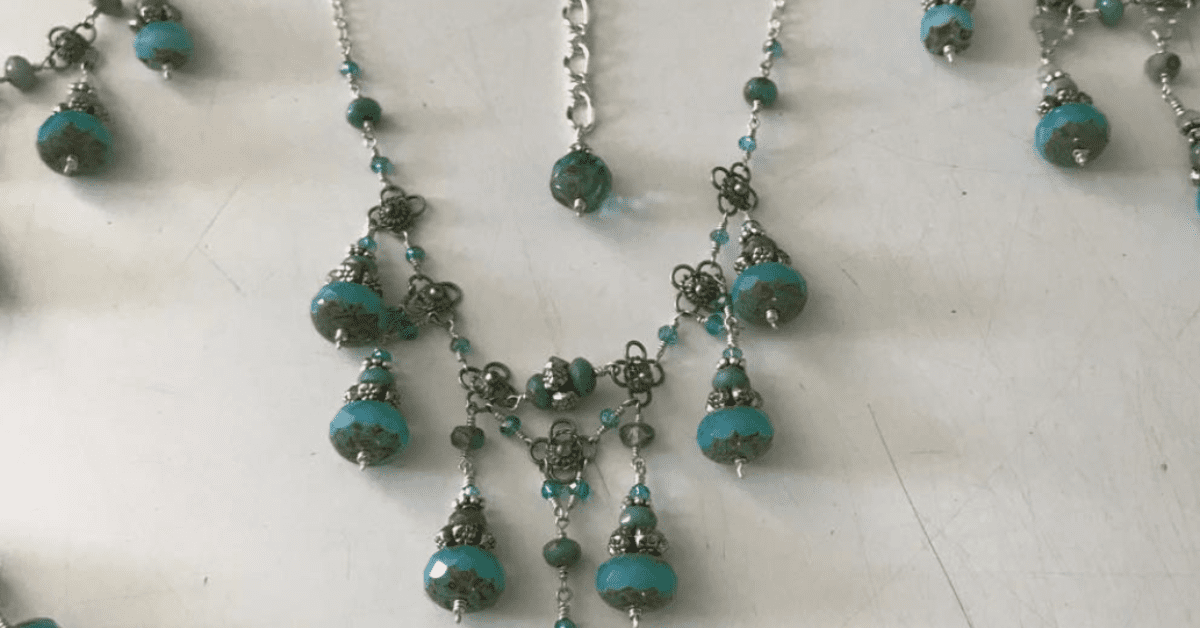 Jewelry Wrapping Design Workshop - June 3, 2023
WHAT: Jewelry Wrapping Design Workshop
DATE: June 3, 2023
TIME: 1-3pm
WHERE: Morro Bay Art Association, 835 Main St., Morro Bay, CA 93442
COST: $110/MBAA Members; $125/Non-members
Workshop Description:
This workshop will focus on professional and intricate wire wrapping techniques of individually drilled beads on 24-gauge wire. We will cover the fundamentals of wire wrapping with an overview of wire types, gauge, characteristics and tools needed to start having fun with wire. Students will explore the versatility of wire in making jewelry, and how to use simple hand tools to create wire and bead jewelry. Creative design concepts will also be covered. Students can expect to complete 1-2 small pieces (e.g. earrings, ring) or 1 larger piece (e.g. bracelet, wire wrapped bezel pendant, necklace). Once mastered, these wire wrapping techniques can create necklaces, bracelets, earrings and so much more! Plus, learn how to make the right decisions about which wire to use for different projects.
Instructor Bio:
Li Li, your instructor with 25 years of jewelry designing experience, will demonstrate multiple techniques, as well as, work individually with each student to address their artistry level. Her specialty has been designing jewelry for those who LOVE unique and exotic necklaces, bracelets, rings, and earrings.
Materials:
Needle nose, flat and wire cutting pliers, and 24-gauge silver wire will be provided. A vast array of beads will be available at minimal cost, or bring beads that can be strung on 24-guage wire.
#mbaaworkshops