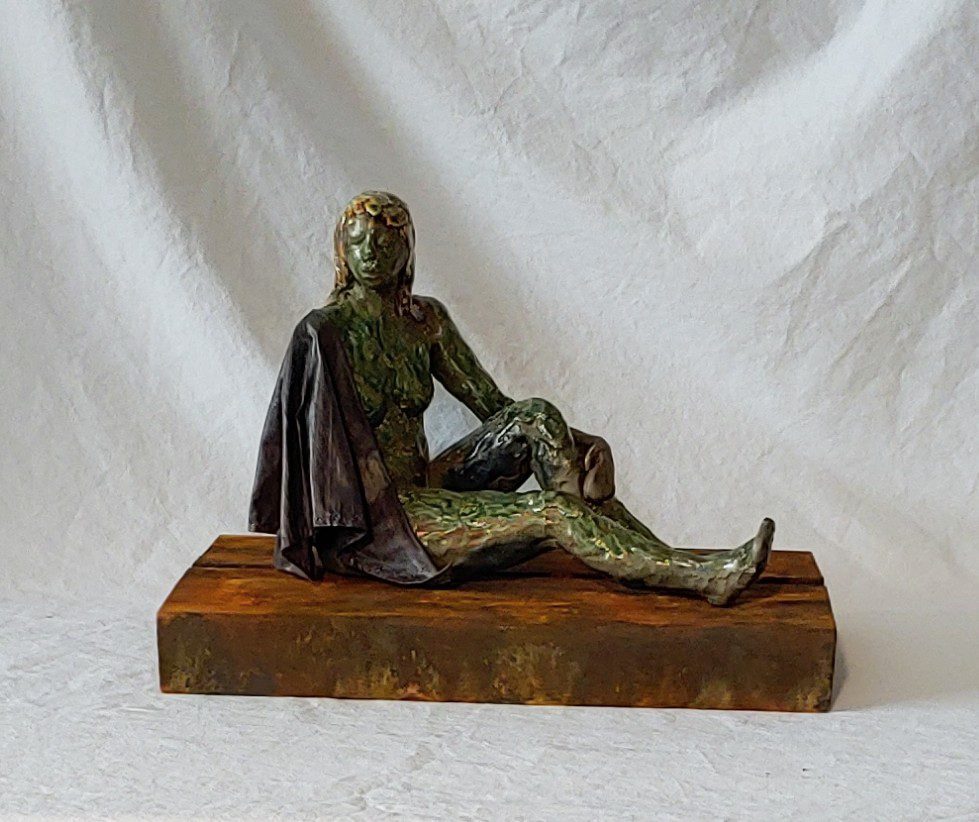 Life Sculpture Workshop with Anne Grannis - Nov. 12
DATE: Sunday, November 12
TIME: 12:30-3:30pm
WHERE: Morro Bay Art Center, 835 Main St., Morro Bay, CA 93442
COST: $85 MBAA Members; $105 Non-Members
In this quick study sculpture workshop, students will experience sculpting the human form in clay. Students will work with a live model in a more spontaneous, more emotional arena, focusing on movement and gesture. This workshop will concentrate on the movement of the pose. Participants won't have time to detail the small features, like hands, feet or facial features. Students can choose to sculpt the whole figure, a torso or a bas relief during this workshop with a short pose of 3 hours.
Instructor will provide a water based clay along with some tools for your use while in class.
MATERIALS:
Students should bring a board to work on, approx. 12"-14" square. Bring your favorite supplies, if you have them. Firing of the art is the responsibility of the student. Or, instructor can do this for you for a nominal fee.
ANNE GRANNIS—INSTRUCTOR BIO:
I love to make stuff; I find living things endlessly fascinating, especially the creatures one finds in mythology and science fiction. In stretching my imagination and skills to compose a sculpture integrating the human and animal forms, they look as if they "could be" real. I have created many award winning stone carvings, but with natural clay; anything is possible!
Originally from Connecticut, I moved to Grover Beach in 2016, after living in the Bay Area since 1978. My last location was Moss Beach, near Half Moon Bay, with my realtor husband for 28 years. We had visited Pismo Beach several times over the years, stopping to have lunch on our way to get on a dive boat in Ventura to dive the Channel Islands. (My second favorite thing to do is SCUBA dive.)
I have a degree in Fashion Design and have taken hundreds of different art classes in many different disciplines over the years, including Hartford Art School, Calif. College of Arts & Crafts, DeYoung Art School, Marin College, Ft. Mason Art School, and College of San Mateo. I found one learns different techniques and methods from each instructor.
I'm a credential instructor that has been teaching since 1992. I have taught figurative sculpture, stone carving, ceramics, sewing, crochet, upholstery, drawing and pastels, and I have taught at Half Moon Bay, Palo Alto Gallery, Ft. Mason Art School, San Mateo Adult School and Lucia Mar School.
Exhibitions in San Francisco, Half Moon Bay, Palo Alto and Morro Bay. International Collectors.
Registrations may be refunded up to 7 days before workshop.
#mbaaworkshops