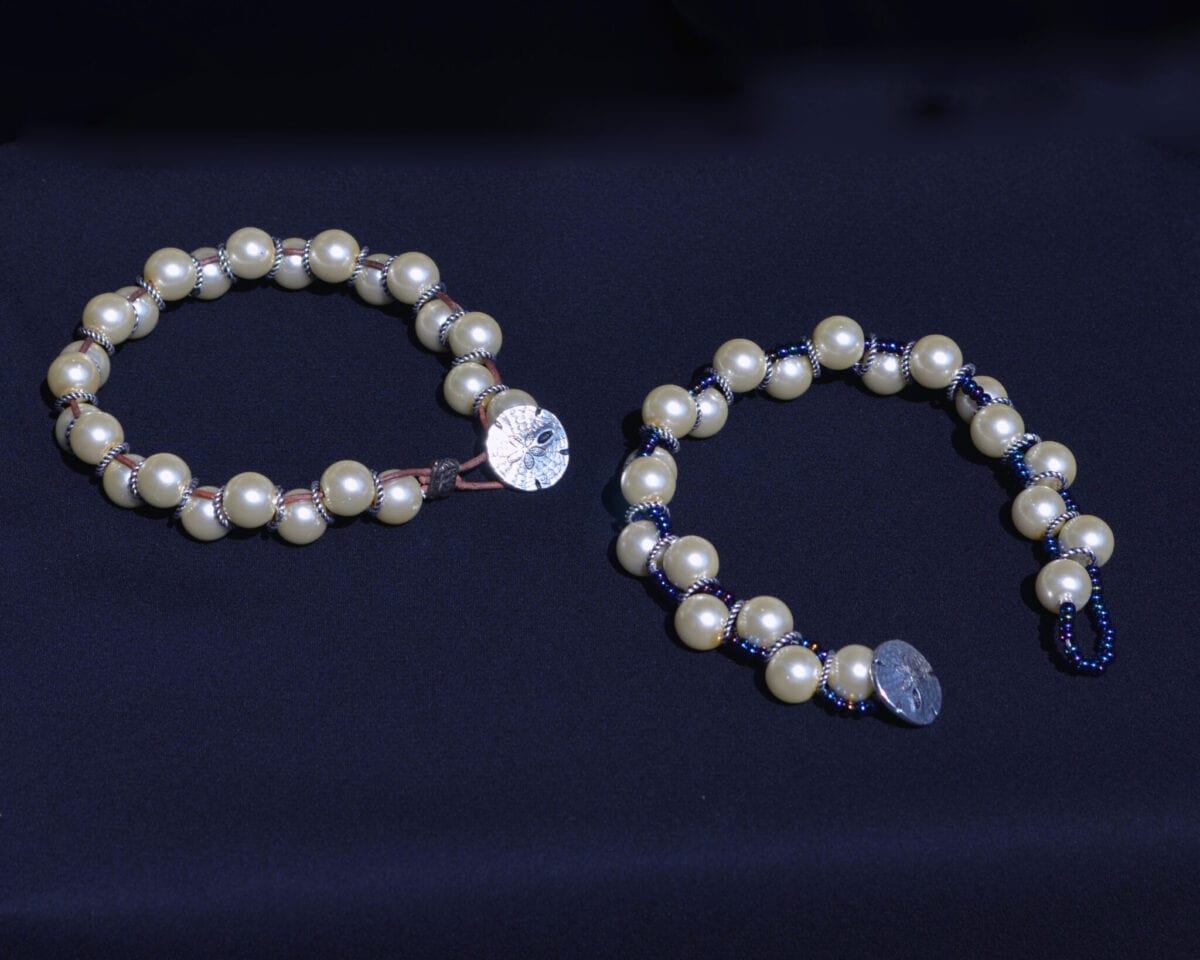 November 13, 2021 - Beaded Glass Pearl Bracelet - 10am - 12pm
Morro Bay Art Association is pleased to present a jewelry workshop, "Making a Glass Pearl Bracelet" with Gail Martin.
During this workshop we will create a beautiful sea inspired faux pearl bracelet using Celestial Crystal® pearls with easy loop clasp.  Celestial Crystal® glass and pearls are loved for their versatility, color selection and understated refinement.  Faceting on these crystal beads reflect lively highlights while faux pearls are created with the elegant appearance of traditional pearls in mind.
You may choose to make an easy leather and pearl design or one using beads and pearls. This simple to learn technique needs relatively no special tools and you can take away a skill to use later.  Make lovely beaded bracelets for friends and family birthday gifts or to sell at Art in the Park type venues.
Gail discovered the joy of jewelry making while taking classes from renowned bead maker and jewelry artist Klew of Klew Expressions.
WHAT: Beaded Glass Pearl Bracelet
WHEN: Nov. 13th, 2021 - 10am-12 Noon
WHERE: Art Center Morro Bay, 835 Main St. Morro Bay, CA 93442
COST: $40. MBAA Members $45. Non Members
All materials are provided and included in the workshop registration fee.
CONTACT: Art Center Morro Bay (805) 772-2504, www.artcentermorrobay.org
Pre-registration is required:
Register Online: www.artcentermorrobay.org
Refunds for cancellations up to 7 days before workshop