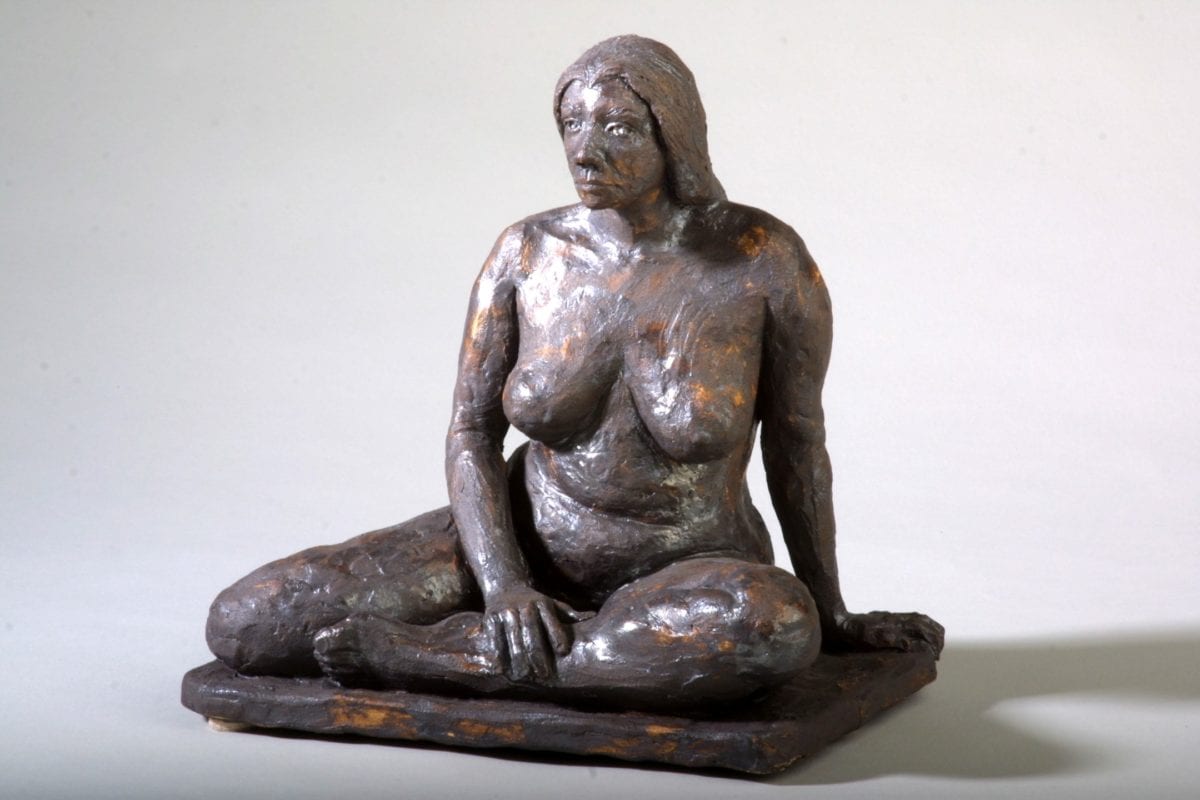 January 22 & 23, 2022 - Quick Studies in Clay with Anne Grannis.
Morro Bay Art Association is proud to present a 2 half-days workshop, Quick Studies in Clay with Anne Grannis.
Anne will be teaching techniques to sculpt a whole figure, a torso, or a bas relief using water-based clay.  This intense session will guide the beginning or advanced sculptor in the essence of figure sculpting, giving the student a spontaneous, emotional arena to work in; without the finishing details of a refined piece.  We will be working from a live model.
Anne has been teaching and working with clay since she was a girl growing up in an artistic household of New England.  She has taught ceramic workshops, stone carving and sculpture in Northern California areas; Fort Mason Art School, San Francisco and Half Moon Bay.  She was the Artistic Council Chair of SFWA Gallery – Sculpture Representative.  She's taught Quick Studies in Clay in Half Moon Bay, Redwood City, and Palo Alto and now shares her knowledge with us in Morro Bay.
Anne says: "I often use natural clay, as it is an amazingly pliable medium with which to work and being a material originating eons ago, I can connect with the far past to create anything large and rough or small and detailed, with everything in between.  My sense of whimsy prevails."
Clay and tools will be provided.  Please bring a 12" to 14" square board to work on and an apron.  Bring your favorite tools or supplies if you have them.  Firing of the art is the responsibility of the student, and/or you may work with the instructor outside of the workshop for firing.
WHAT: Quick Studies in Clay
WHEN: January 22 & 23, 2022  - 1pm-4pm
WHERE: Art Center Morro Bay, 835 Main St. Morro Bay, CA 93442
COST: $125. MBAA Members    $135. Non Members
CONTACT: Art Center Morro Bay (805) 772-2504, www.artcentermorrobay.org
Pre-registration is required.
Register Online: artcentermorrobay.org/index.php/shop/
Refunds for cancellations up to 7 days before workshop