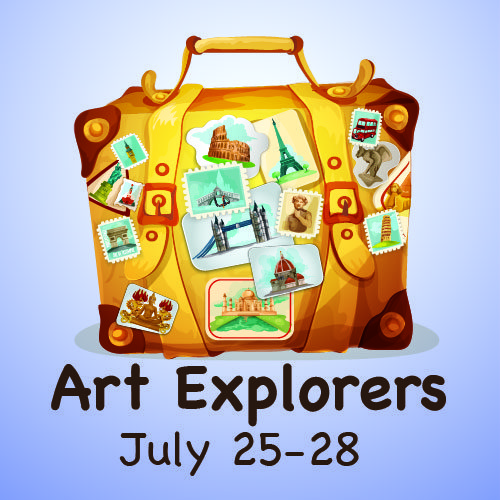 Summer Art Camp for Kids! 9-11:30am
Each week offers students art exploration with experienced instructors using a wide variety of art techniques and materials including painting, drawing, collage, sculpture, & more. All materials and snacks are included.
Young artists set sail for an art adventure! Each day we will trot around the globe
or travel back in time to discover art forms from different cultures around the world!
A variety of media will be used, including painting, drawing, and more!
WHAT: Art Explorers
WHEN: July 25 - 28 (4) day, Summer Art Camp
WHERE: Art Center Morro Bay, Activities Room, 835 Main St, Morro Bay, CA 93442
TIMES: 9-11:30am
COST: $120.00
CONTACT: artcenterkids.morrobay@gmail.com
Preregistration is required
Ages 6-12 and must have completed kindergarten to register. If your child has food allergies, please bring a snack.
Refunds are provided up to 3 days before the beginning of class week.