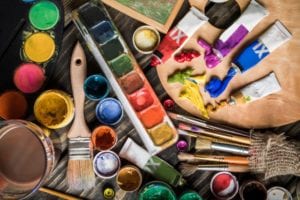 Creativity is held each Wednesday from 10:00 am – 3:00 pm unless other events/workshops conflict.
FREE, informal and open to the public.
Meet in the Art Center Morro Bay classroom. Bring your artwork and supplies, in any medium and join others working in various mediums. Bring your lunch and stay for the whole time, or come and go as it works for you. No pre-registration needed. 
For more information: (805) 772-2504