Lighting the Way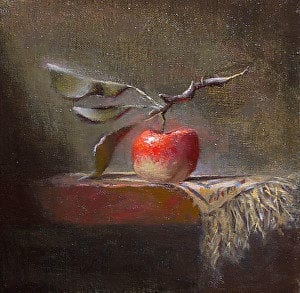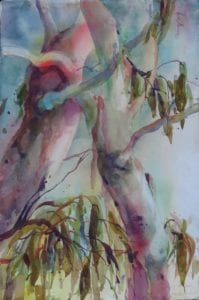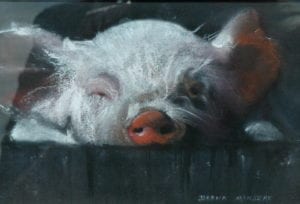 The Morro Bay Art Association is proud to present a very special art exhibit, "Lighting the Way", featuring the work of fine art instructors, Jason Mayr, Kathy Miller and Diana Manseau.  This exhibit is a diverse collection of fine art paintings in a variety of artistic mediums.
Jason Mayr has been a professional artist and teacher for over fifteen years.  He began his career as an impressionistic painter and later pivoted to the chiaroscuro style of the Old Masters.  Today, Jason's primary focus is on understanding how to manipulate paint to capture light and shadow.  The result is deep variations of color in subtle gradations that create dramatic effects.  Jason imparts his knowledge to students who wish to learn to paint in the classic styles of Rembrandt and Leffel.
Award-winning artist, Kathy Miller, is a Signature Member, of The Central Coast Watercolor Society.  Although Kathy attended Bakersfield College and several workshops, she considers herself primarily self-taught. Kathy instructs watercolor classes and has been exhibiting her watercolor paintings for over twenty years.  Her loose style provides a unique vehicle of interpretation with a nature inspired color palette.
Diana Manseau, M.F.A., has over 35 years of experience teaching fine arts in all media. She has taught at U.C.L.A., community colleges, and museum programs throughout California. Diana's work has been exhibited in the Los Angeles County Museum of Art, Nonesuch Fine Arts located in Santa Monica and Cuesta College.
"Lighting the Way" will be on display from June 30 through August 8, 2016.  The opening reception will be Friday, July 8, 5pm-8pm, a part of "Art Walk, Morro Bay".  This event is free and open to the public.
For more information about attending adult or children's art classes, contact Art Center Morro Bay.  The gallery is open from 12pm – 4pm daily.
WHAT:  Paintings in Oil, Watercolor and Pastel
WHERE:  Art Center Morro Bay, 835 Main St, Morro Bay, CA 93442
CONTACT: email: artcenter.morrobay@gmail.com or telephone: 805-772-2504