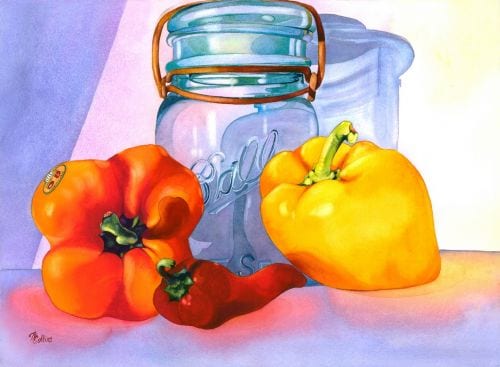 August 26, 2019 – Let's Play with Color
$225.00 – $250.00
Description
Morro Bay Art Association is proud to present Let's Play with Color, a watercolor workshop with award winning artist, Nancy Collins.
Nancy has spent more than 40 years making art.  She's executed everything from sculpture to print making, but her true love is watercolor.  Nancy utilizes bold, brilliant color in her paintings, creating contrasting values that appear to glow with light.
Nancy's work has been exhibited around the globe.  She has been featured in shows for Art in the Embassy, Mendocino International Music Festival, Mendocino Art Center, Stanford University, Fioli Gardens, Scharffenberger Cellars, Little River Inn and many more. Nancy's work has been published in numerous magazines to include, American Artist Magazine, Watercolor Magic, Mendocino Arts Magazine, Splash and How Did You Paint That Volume 6.
During this workshop, Nancy will give a short lecture about color, properties and combinations.  You will then work on a simple project of your own using the information given during the lecture.  Nancy has a hands-on approach that will add to lot's of individual instruction.  Nancy will help you understand which colors are pushy or sticky and which colors work well together.  She will provide a list of colors that normally make mud but happen to work well together on paper.
If you've thought about making a move to vibrant watercolor paintings that seem to pop off the paper or want to learn how to make your paintings sparkle, don't miss this fun and informative workshop!   This workshop is appropriate for beginner to advanced.
WHAT: Let's Play with Color
WHEN: Monday August 26th– Tuesday August 27th, 2019, 10am – 4pm
COST: $225. MBAA Members, $250. Non-Members
WHERE: Art Center Morro Bay, 835 Main Street, Morro Bay, CA 93442
Pre-registration is required, contact: Art Center Morro Cay (805) 772-2504  Register Online at:  www.artcentermorrobay.org
May cancel registration up to 7 days of scheduled workshop for full refund.