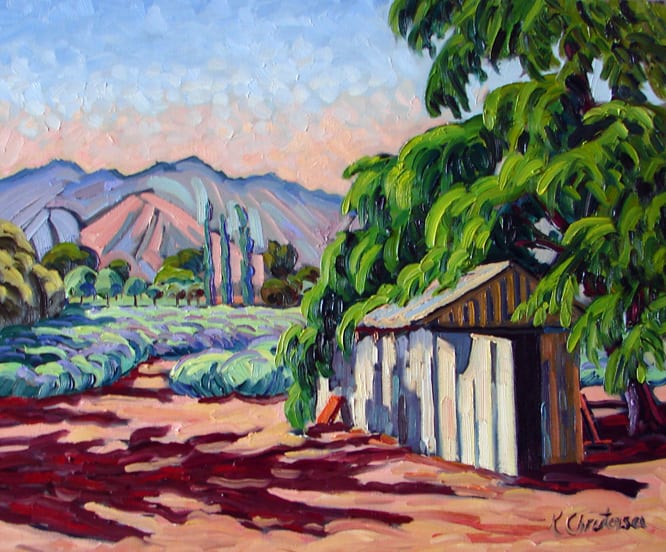 MARCH 2019 – Plein Air Painting Indoors with Ken Christensen
$165.00 – $175.00
Description
THIS WORKSHOP IS FULL
PLEASE CONTACT THE GALLERY TO BE PLACED ON A WAITING LIST.
Morro Bay Art Association is proud to present renowned, local artist, Ken Christensen, for a two-day workshop, Plein Air Painting Indoors.
Ken Christensen is a classic, on-site landscape painter with influenced by French Impressionists and Fauves. He paints with the vision, color, and verve of such painters as Van Gogh, Vlaminck, Marquet and Derain, and the American perspective of Hopper and Benton.
Mr. Christensen attended Michigan State University where he earned a B.A. in History. He participated in an overseas study program at Bedford College, London and attended the University of Manchester in England. Ken settled in Traverse City, Michigan, where he pursued a career as a freelance artist and writer for the local newspaper. Ken later returned to Europe and launched himself on a long bicycle trip, crossing Holland, Belgium and France. He settled in Sollies-Pont on the Cote d' Azur and later moved to Paris.  While in Paris, Ken attended life drawing classes at the Ecole des Beaux Arts and was also an official copyist at the Louvre Museum.
While residing in Europe, Ken shifted from watercolor to oils and experimented in other techniques, primarily monoprints and block-prints.
In 1986 he moved to San Sebastian, Spain, where he continued to paint and taught English at a private academy. Ken eventually returned to the United States settling in Los Osos, CA where he currently resides.  
Ken has been represented by galleries in France and Italy. His book, St. Tropez, Notes et Croquis de Voyages, was published in 1984 and his paintings have been featured on the cover of the Daniel Smith catalogue, Artist's Sketchbook Magazine and local publications.
Ken is the founder of The New Fauves, committed to propagating the style of the great French Fauve painters.
During this workshop, Ken will discuss the use of supplies, pallet color and the Impressionistic, Fauve style of painting. Ken will demonstrate brush work and the use of strident colors, while discussing subject matter. This workshop is appropriate for beginner to advanced. 
WHAT: Plein Air Painting Indoors
WHERE: Art Center Morro Bay, 835 Main Street, Morro Bay, CA
WHEN: March 29 & 30, 2019   TIME: 1:30 -5:30
COST: $165.00 Members $175.00 Non-members  
May cancel registration up to 10 days of scheduled workshop for full refund.
REGISTER: Pre-registration required www.artcentermorrobay.org
Or   artcentermorrobay.org/index.php/shop/
For more information, please call (805) 772-2504
May cancel registration up to 7 days of scheduled workshop for full refund.
MATERIAL LIST: Gail Martin, gailm1314@gmail.com or 805-234-8766