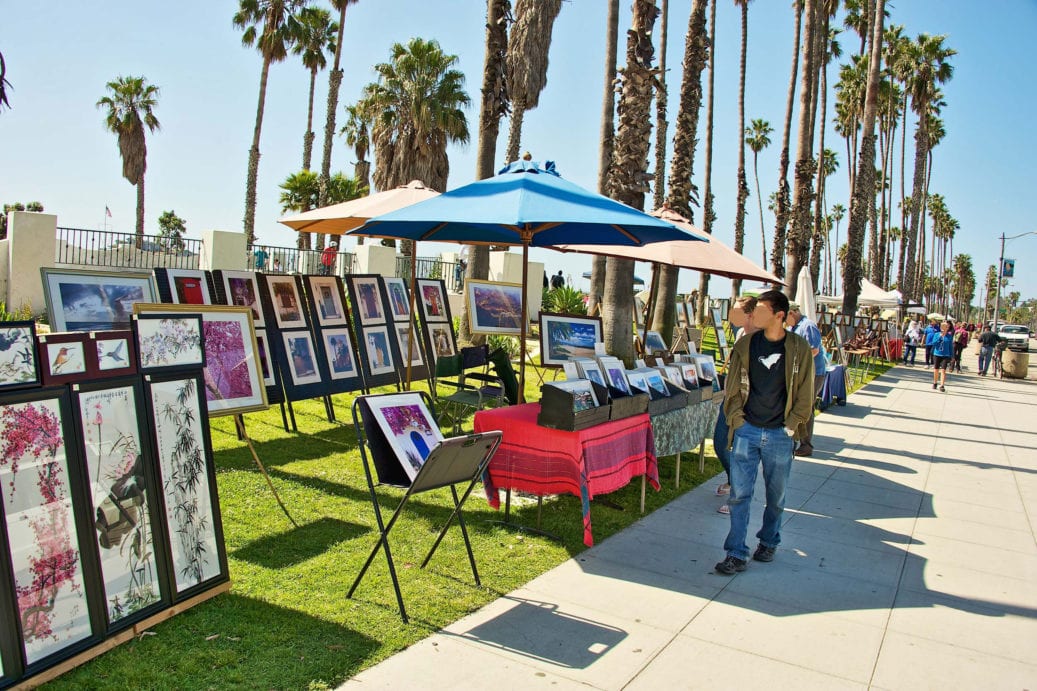 Sept 2020 – Santa Barbara Art Walk Excursion
$68.00 – $75.00
Description
Morro Bay Art Association is pleased to offer an excursion to the Santa Barbara Art Walk.  
The Santa Barbara Arts and Crafts Show was established in 1965 by local artists, inspired by the sidewalk art shows of Europe and the prestigious "Jardín del Arte" in Mexico City. 
Sponsored by the City Parks and Recreation Department since 1966, the show is now the only continuous, non-juried arts festival of original drawings, paintings, graphics, sculpture, crafts and photography in the world. 
Whatever the size, subject, media and price, all are original art, done by the artists you meet. 
Approximately 200 Santa Barbara County resident artists display their own original work in an informal atmosphere that encourages visitors to the show to talk with the artists about their work (and in some cases even to see them in action!). 
This show is unique in that every artist lives in Santa Barbara County and personally produces each piece that is for sale. 
Board a luxury charter in Morro Bay and travel in comfort right to the Art Walk!  Then explore the art, restaurants, and local attractions with others. You'll have approximately 3 ½ hours to discover beautiful art and crafts and do a little Christmas shopping if you care too.
This is a wonderful opportunity to leave the driving to us and is no more expensive than taking the train; and you don't have to leave at 6am in the morning! 
 Wear comfortable walking shoes and layered clothing.
Pre-registration is required. Refunds will be given for cancellations made ten (10) days prior to excursion with the exception of a $20.00 non-refundable, registration fee. 
WHAT: Excursion to Santa Barbara Art Walk
WHERE: Bus leaves at 8am from the Morro Bay Library, 625 Harbor St. There is parking on Dunes, Kennedy, and Shasta, as well as in the library parking lot. 
WHEN: Sunday, September 13, 2020, 8am – 5:00pm
CONTACT: (805)772-2504 or www.artcentermorrobay.org
COST: $68.00 Members or $75.00 Non-Members
REGISTER: https://artcentermorrobay.org/index.php/shop/ 
or call Gail Martin 805-234-8766