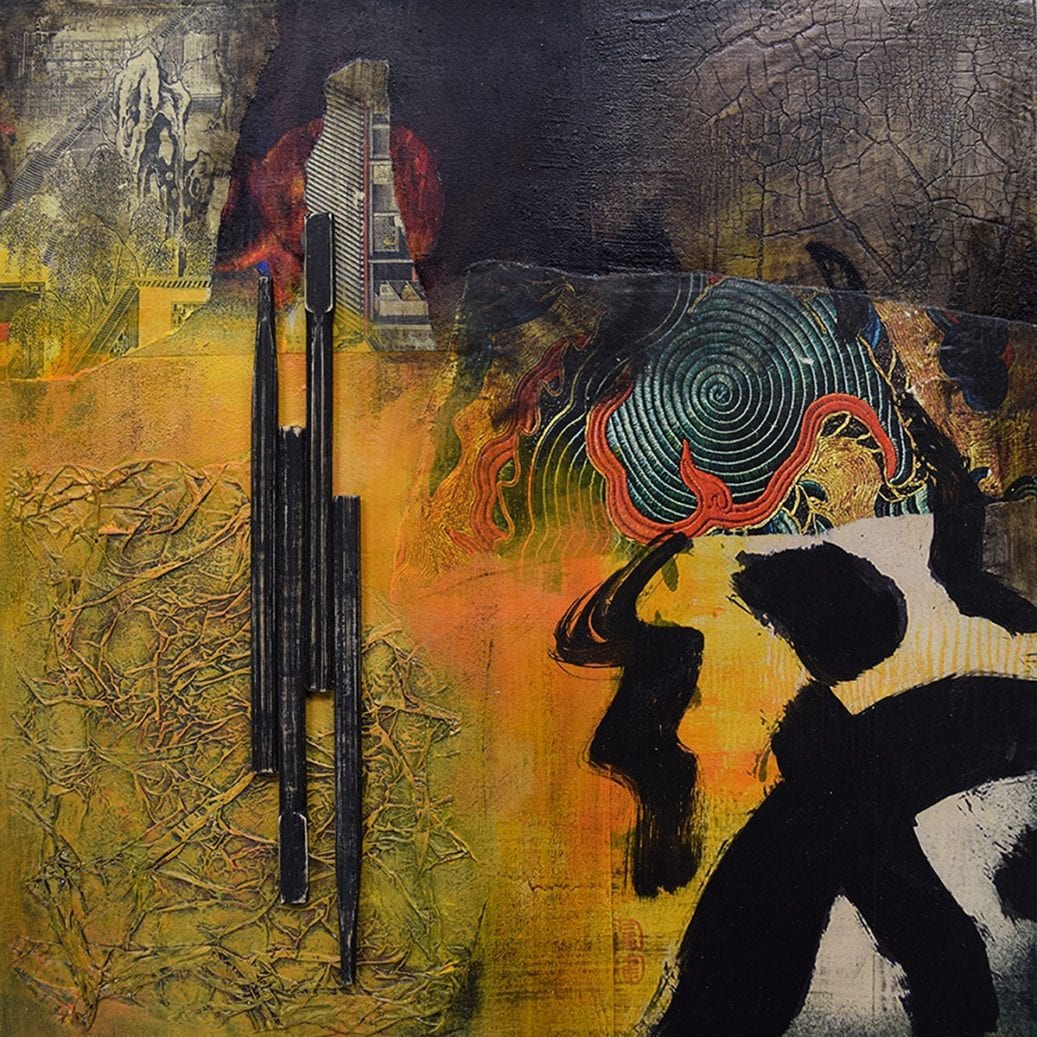 September 13, 2019 – Mixed Media Basics
$200.00 – $225.00
Description
Morro Bay Art Association is proud to present a 2-day workshop, Mixed Media Basics,with Lisa Agaran.
Mixed media is an ideal way to explore creativity and uncover your inner artist without the pressure of having to be "artistic" or create that perfect piece of art.  Have fun using a variety of acrylic applications and techniques with collage, acrylic paint, layering with cool textures and found objects.
Lisa earned a Bachelor of Art degree from Art Center College of Design, Pasadena, Ca and a Masters in Psychology.  She currently teaches a variety of mixed media workshops throughout California and leads an annual mixed media retreat, Awaken Your True Creativity, in Cambria, CA.  Lisa has exhibited in galleries throughout Los Angeles and New Mexico. Her artwork has been published in Incite, Dreams Realized: The Best of Mixed Media and Incite 3: The Art of Storytelling.
During this workshop, you will learn basic composition, surface patterns, texture and mixed media techniques with color ideas that create visual balance and impact. Lisa will show you how to incorporate personal photos, found objects, text and lettering into your mixed media pieces.
Materials Include:  Printed step-by-step instructions for each technique, 6 art panels, acrylic paint, collage materials, acrylic medium, brushes, sea sponge, found objects, and more.  This workshop is appropriate for beginner to advanced.
WHAT:    Mixed Media Basics
WHEN:    Friday, Sept. 13, 2019 thru Saturday, Sept 14, 2019 – 10am-4pm
WHERE: Art Center Morro Bay, 835 Main St. Morro Bay, CA 93442
COST:    $200. MBAA Members*    $225. Non Members*
*There is a $25. materials fee paid directly to the artist on day of workshop
CONTACT: Art Center Morro Bay (805) 772-2504, www.artcentermorrobay.org
Pre-registration is required.
Register Online: https://artcentermorrobay.org/index.php/shop/
May cancel registration up to 7 days of scheduled workshop for full refund.