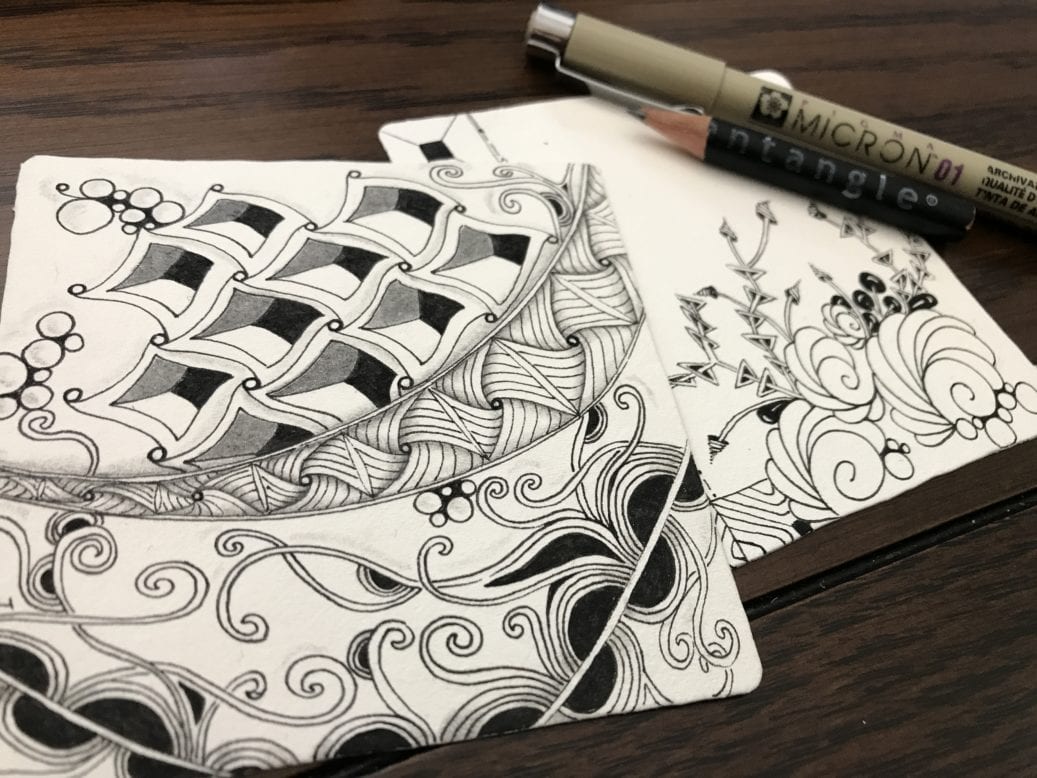 ZENTANGLE© 2020
$20.00 – $37.00
Description
Morro Bay Art Association is proud to present Zentangle© with certified instructor, Debbie Gedayloo.
The Zentangle Method© of mindful creation is a way to relax, focus and expand one's imagination. Through guided systematic patterns, students learn to trust their creativity, increase awareness, respond confidently to the unexpected and discover the fun and healing in creative expression.
Incorporating a practice of Zentangle© allows for increased neuroplasticity and youthfulness in the brain. Anyone can feel successful and confident with the practice.  If you can write the letters: I, C, S, O…you can follow the patterns.  The underlying theories and systematic approach in the Zentangle Method© allow the participants to quiet the mind and focus, one stroke at a time.
Debbie has practiced the art of Zentangle© for four years stating, "Often when sitting in meditation, I simply can't quiet my mind and I bounce all over the place in my head.  But, when I put the pen to the Zentangle© tile, the outside stimuli fade away and my entire being becomes quiet."  Debbie believes in the healing potential of this method and is excited to teach others how to tap into the hidden wisdom in each of us!
Zentangle© is non-representational and unplanned so you can focus on each stroke and not worry about the result.  Join certified Zentangle© instructor, Debbie Gedayloo for monthly, celebratory and meditative art.
WHERE:  Art Center Morro Bay, 835 Main Street, Morro Bay, CA 93442
WHEN: Third Wednesday of each month, 10am – 1pm
FIRST TIME STUDENTS: MBAA Members $35.
FIRST TIME STUDENTS NON MBAA Members $37. First time students are provided Zentangle© bag, pen, pencil, tortillon, tiles and instructions and extras
ONGOING STUDENTS: MBAA Members $20.
ONGOING STUDENTS: NON-Members $22. (Bring your own art supplies)
CONTACT: www.artcentermorrobay.org or 805-772-2504
May cancel registration up to 2 days of scheduled class for full refund.