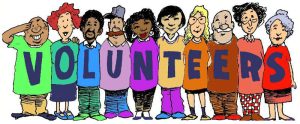 Art Center Morro Bay is one of the largest contemporary galleries located on the Central Coast of California. The Art Center has two galleries that feature several exhibits throughout the year, and a classroom for ongoing adult and children art education.
Art Center Morro Bay is owned and operated by the Morro Bay Art Association. This non-profit organization is managed by the MBAA Board of Directors and support staff, all of whom are volunteers.
Joining a non-profit board is a rewarding and effective way to build professional skills while advancing  an important cause. Serving on a board is a mutually beneficial relationship. Professionals expand their professional network and sharpen their leadership skills. If you're considering board service with MBAA, we offer links to important information you will need to help you find the perfect opportunity. Onboarding and training is an ongoing process at MBAA. Many positions are available throughout the year and board member positions are generally filled annually through a member voting process. If you would like more information or may be ready to dive into a position, please contact the president or any board member!
Your Dream job is waiting!
BOARD POSITIONS
Children's Education Director
SUPPORT POSITIONS
Art Exchange
Docent
Eblast Editor
Fundraising
Grant Writing
Graphic Design
Host/Hostess
Marketing
Newsletter Editor
Social Media
Teaching classes or workshops – Adults
Teaching classes or workshops – Children
Website Manager